Hello everyone!
I recovered (hopefully!) from my previous blogger crisis... Let me know if you can see the pictures, I have now started to use Photobucket, hopefully successfully! :) Thank you so much for the advise,
shiny
! Huh, maybe I've learnt my lesson - from now on I'll think before I upload. =_= Still, I love posts with lots of pictures, why does blogger have to be so greedy? >:(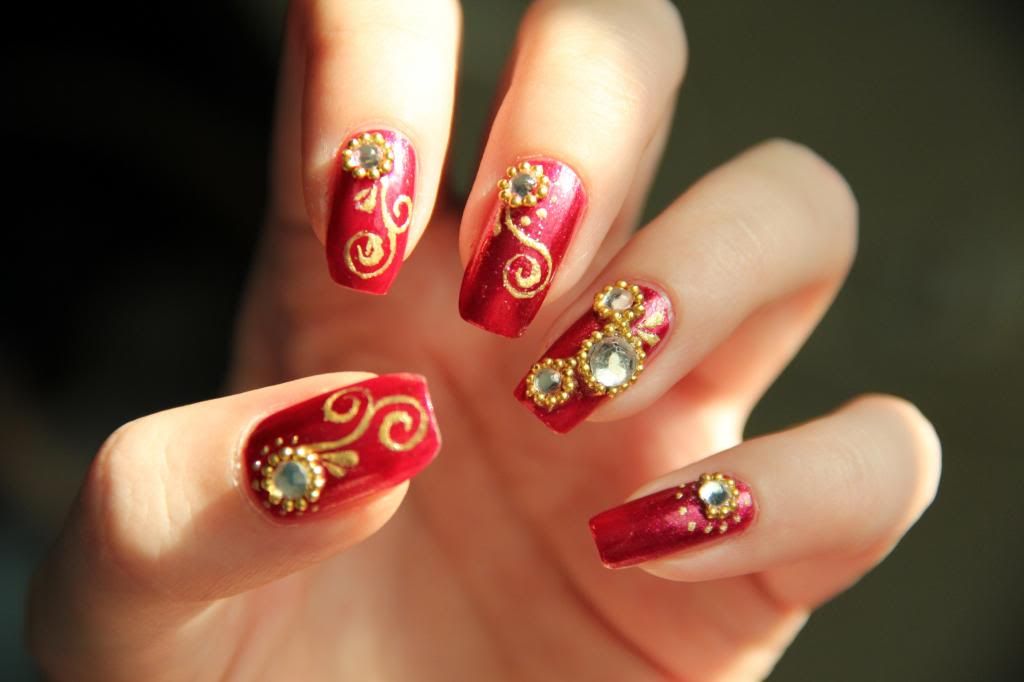 So, as I promised - my latest nails! I hadn't done anything special on my nails for so long, that I almost went over the top.... :'D But I am so happy with the result! Also I kinda felt I had to prove myself I can still create beautiful nail art and details!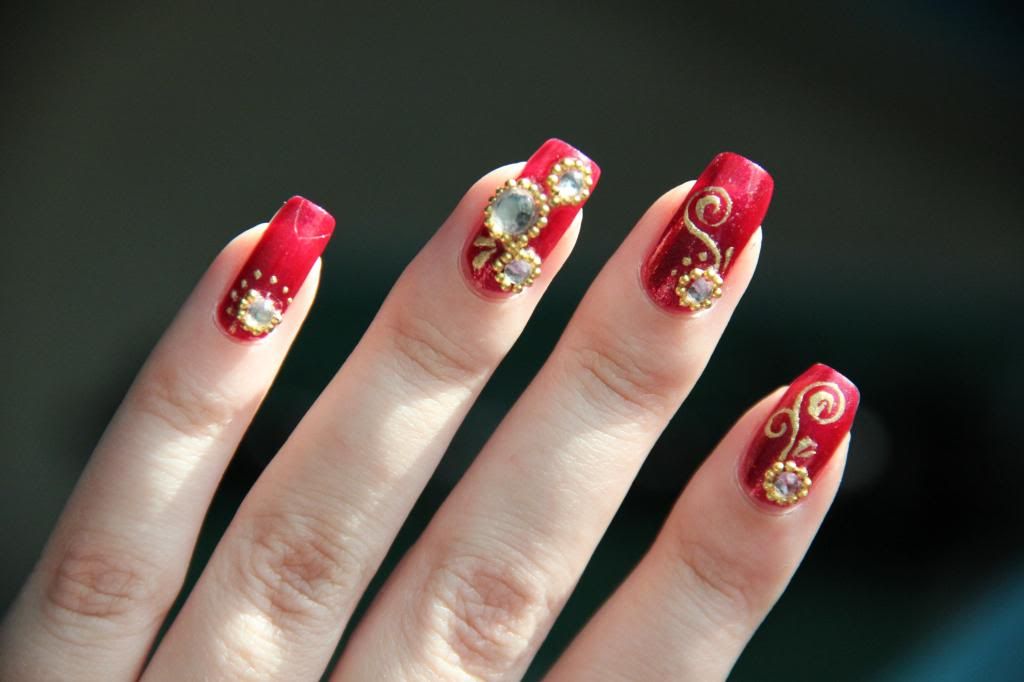 I used Be a Dahlia Won't You? by OPI and Golden Rose nail art polish in gold for the swirls. I just love that polish, it would've been gorgeus even without the decorations but oh well. The diamonds and micro pearls are from a local craft store. :)
Also, lately I havent been happy with the quality of the pictures on my old Olympus digital camera, so I've tried to take my nail photos with my Canon supercamera... xD Sadly I only have this huge zoom lense, which is perfect for taking pictures from long distance, not so great for trying to take close ups from your own nails if you know what I mean... :'D Haha, I need my own nail photographer if I wanna keep up with that camera. :P What do you guys think of the quality? worth it?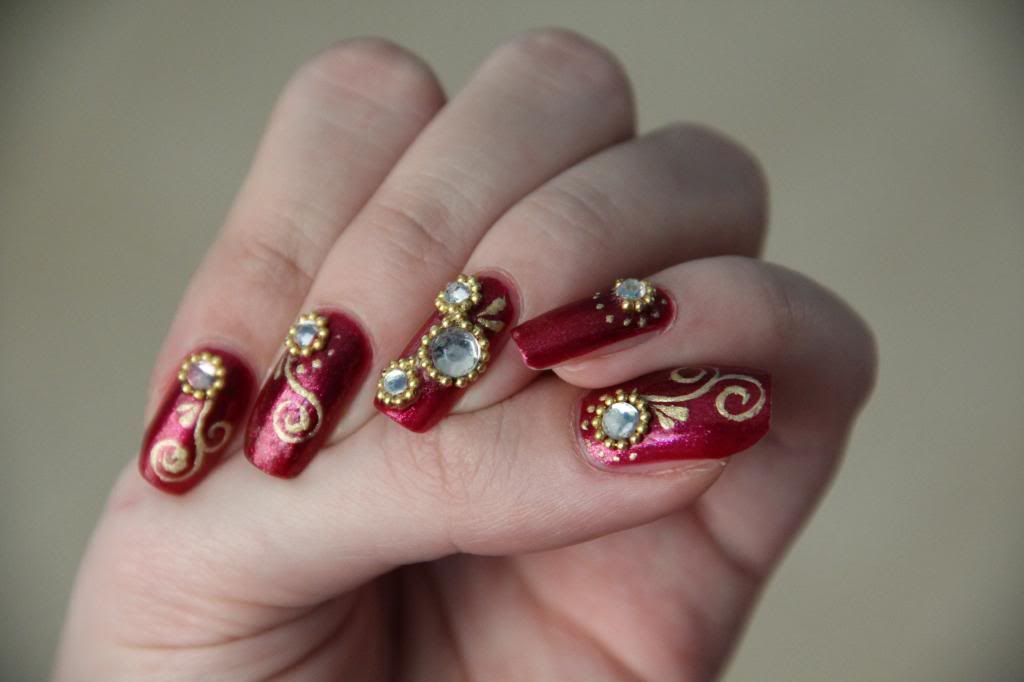 I know these are a bit out of focus, I have to use auto focus because I can't focus manually with one hand. ::D Well, I keep practising, see you soon! ^^